Linda Wallace - The Cultural Coach
Reader question: If African Americans, Latinos and Asian Americans have cultures, then why don't White Americans? If there is a European-American culture, what is it exactly? Answer: Yes, there is an Italian culture, an Irish culture, an English culture and now, according to some, a...
Dear Cultural Coach: My comments may sound racist on the surface, but I am trusting that you are as open-minded as your writing. I have been wondering why having all-African-American clubs or associations is not racist but having something all-white is. Actually my question...
Being a true cultural ally is not like having a sleepover where friends come together, talk, and then return to their separate lives in the morning. It is more like a steep climb up a rocky hill fraught with danger, some personal risk and narrow...
Companies sometimes marvel when resistance to their new diversity campaign arises from a chorus of diversity advocates. On occasion, frustrated employees will write to complain that these campaigns have more to do with image and branding than with workforce fairness. "Every time we get a new...
Just like busy intersections, hot topics can be viewed from a variety of angles. Where we stand – to the right, to the left, in the center – ultimately determines how we view the parades of people passing around us. The fiery riots and out-of-control...
Far too often, our diversity strategy consists of zeroing in on the problem, and then yelling, "Ready, fire, aim." The chances of hitting the right mark are small, and the risk of injury to innocent bystanders is quite high. Let me explain how it works. Recently,...
The streets near my house hum with the sounds of city life. Steady beats of urban music blare from passing cars. Police and emergency-vehicle sirens scream for attention. Parades of well-dressed professionals march by each morning on their way to work. By day, the historical...
I was chasing a big story in a small Texas town when I came face to face to with my own biases. My trip to central Texas had not been an easy one. The man I came to interview declined to speak with me...
By Linda S. Wallace, Special to The New Tri-State Defender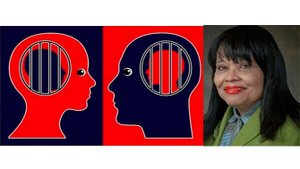 The time has come for all Americans to confront two of the scariest words on the planet: cultural audit. Cultural audits are mental exercises that enable individuals to identify and manage hidden biases and challenge their automatic assumptions. They enable us to determine whether we hold all cultural groups to the same standards, or we cheat, offering a break to the folks who look like us and share our beliefs. Most of us cheat sometimes, but our cultural shades hide this fact from us. So we give ourselves higher scores for fairness than we truly deserve. Americans must learn how to view themselves through the eyes of allies and enemies. This skill, known as cultural flexibility, gives us the power to be highly respected and influential players. Try to respond to the following statements and questions honestly. Cultural yardsticks (Answer: Always, Often, Never) • I examine the strengths and weaknesses of all ethnic, racial, age, gender or religious groups and do not target those that differ from me. • I hold organizations or cultural groups I support to the same high standards as organizations and groups I oppose. • I audit my reactions to people who look different to ensure that I promote fairness and equality. • When I find myself jumping to a conclusion, I pause to examine whether my biases are driving my thinking. • I can listen to opposing views without seeking to discount them. Intercultural relationships (Answer: Yes or No) • If you had the need to hire an employee, would you select the applicant you feel is likely to challenge you to grow? • When faced with an instance of racism, sexism or bigotry, did you play gotcha or lead by example? • Did you make a second effort to try to understand the feelings and beliefs of those who you fear or hate? • Did you place yourself in situations where you were obviously a minority by age, religion, ethnicity, gender or race? If so, did you learn or gain something from this experience? • Are you able to see clearly the faults and weaknesses of people who look like you? • When you select professional consultants or doctors, do they tend to be of the same race or religion? • Are you more likely to believe a person who is of your race, culture or geographic location? Do you ever distrust people because of where they are from (South side of Chicago, Middle East, etc.) Cultural literacy (Answers: Always, Often, Never) • I read articles and listen to programs that reflect the perspectives of other races, ethnicities, ages and religions. • I am aware of the stereotypes I hold of different racial, religious, age and ethnic groups. • I can identify how those stereotypes affect the way I view and treat people. • I am able to manage those stereotypes so that they do not prevent me from seeing other options or better strategies. • I am as likely to believe information provided by a member of another social or cultural group as I am to believe information provided by someone who is of my age, religion, race, gender or ethnicity. • I am as likely to challenge information provided by a member of my own group as I am to challenge information provided by someone who does not share my own background. • I get all my news from the same station. • I only watch or follow American media. Culturally competent communication (Answer: Yes or No) • When called upon, I am able to explain and understand the views and opinions of other cultural groups. • I am able to provide a wide range of perspectives on controversial issues. • I seldom engage in verbal attacks, name-calling or other tactics that shut down crucial conversations. • I draw upon the experiences of my listeners in developing statements or arguments. If you most frequently answered "yes" or "always," then pat yourself on the back. If you didn't, there is always next year. Cultural audits are designed to help us identify our weak spots. Share the areas that you intend to work on with a close friend. Report back to him or her throughout 2017 on your progress. (Linda S. Wallace is
[email protected]
)