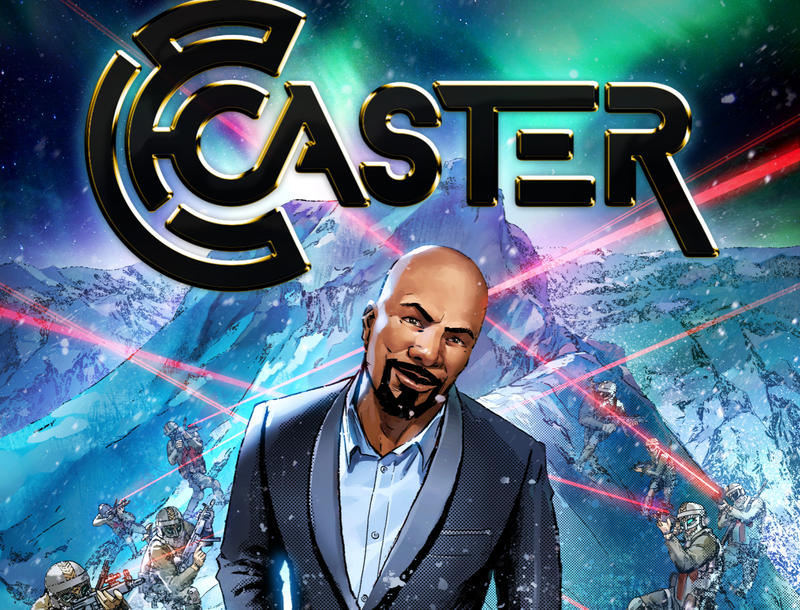 More black-nerd news: Common recently announced that he will create an original multimedia comic series called Caster.
The series will be available exclusively on Line Webtoon's site and app.
Common will be creating an original score and song for the series and lending his likeness to the main character of Caster, a "man of exotic taste" addicted to risk. He's a world-traveling, rare-antiques dealer who gets caught up in a world of international espionage.
According to a press release:
'Caster' is an original concept created by the team at Noble Transmission, with story by Austin Harrison (Wild Blue Yonder), Zach Howard (Wild Blue Yonder, TMNT, The Cape), and Mike Raicht (Wild Blue Yonder, The Stuff of Legend,). Comic book artist Jason Masters, whose recent credits include Dynamite's critically acclaimed James Bond with writer Warren Ellis and Marvel's Guardians of the Galaxy, is developing art for the series with scripts by Mike Raicht.
"The moment I learned about Caster, I knew the story was something special. The main character resonated with me instantly, and I jumped at the chance to bring the comic to life in a more complex way through music," Common says.
Caster will debut on Line Webtoon in early 2018.