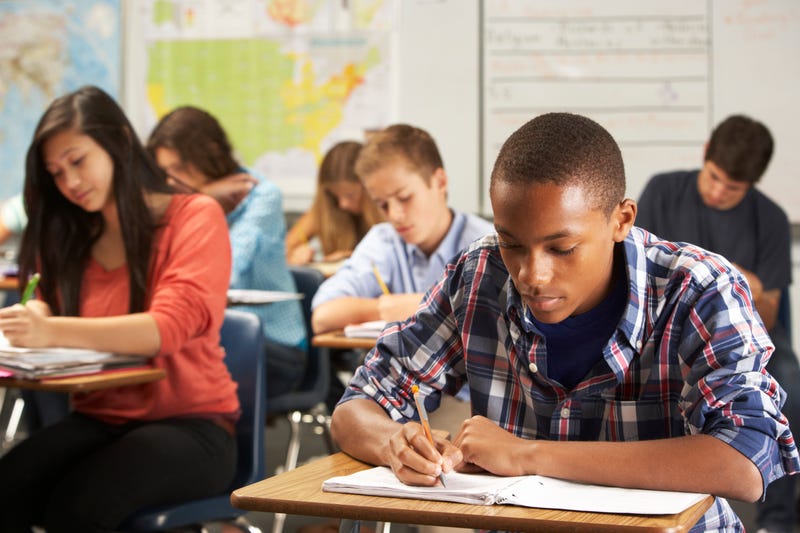 Following the violence of the white supremacist rally in Charlottesville, Va., Democrats in the Michigan House of Representatives are stepping up to the plate, pushing for legislation that would require African-American history to be taught in all public schools as a means to combat racism.
"We all have to do a better job of getting to know each other and understand each other," Democratic Rep. Sherry Gay-Dagnogo, the lead sponsor of the bill. "But it starts in our schools in educating children properly so they're able to push back when they hear lies pushed forward about different races of people."
Gay-Dagnogo introduced the bill back in March, which would require that students in all grade levels be taught about the history and contributions of African Americans in the development of the U.S. and the world, MLive.com reports. The horrific acts of violence in Charlottesville, reinforce the need for such a requirement, the Detroit democrat says.
In Michigan, there is a set of social studies content expectations created by the states, which do include lessons on slavery, the civil rights movement, the continent of Africa and its people. But Gay-Dagnogo says that those lessons likely vary depending on the district and do not provide a "clear understanding of the contributions that African Americans have made to this country and their involvement prior to slavery, post reconstruction and on," something she wants to change.
"Even after the Civil Rights era, there's nothing that highlights the positivity and the accomplishments of African Americans in science and engineering and building this country," she said.
Rep. Jeremy Moss, a co-sponsor of the bill noted that while a more involved education in African American history is "not going to drastically change race relations overnight," it is taking "a step in the right direction."
"Decent Americans want to think that Nazis and the KKK are from an era of history that's long gone, but those bigots who rallied in Charlottesville were my age," Moss said. "So something is happening here that we aren't teaching the next generation about the perils of white supremacy."
Read more at MLive.com.