By The Associated Press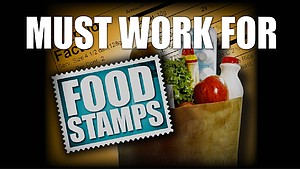 NASHVILLE — Gov. Bill Haslam announced Monday that he will reinstate food stamp work requirements for most Tennessee counties next year.
Haslam said that Tennessee will re-establish federal work requirements in 70 counties for able-bodied adults without dependents who receive Supplemental Nutrition Assistance Program benefits. While the change goes into effect in February, people affected by it will have three months to comply.
That requirement was waived in 2008 amid the Great Recession.
"This is the way the law is designed to work," Haslam told reporters. "The law was passed in 1996 and said if you're an able-bodied adult without dependents you're supposed to be working, looking for work or getting an education."
The change is estimated to affect 58,000 of about 1 million Tennesseans on food stamps.
"We've had record low unemployment three months in a row in Tennessee," Haslam said. "It's hard to say to say we're under an extraordinary circumstance that would deserve a waiver."
The work requirement won't be reinstated for 16 economically distressed counties. The requirement is already in place in nine counties, including seven in the Nashville area along with Lincoln and Knox counties.
Haslam can't run for re-election next year because of term limits, and his political future has been the source of much speculation. But the governor was dismissive of questions about whether his attempts to tighten welfare rules might be designed to endear him to Republican voters.
"One hundred percent: No," Haslam said. "We honestly think this is the right thing to do."
The Haslam administration also plans to introduce legislation aimed at reducing welfare fraud, waste and abuse, while also making cost-of-living adjustments to Temporary Assistance for Needy Families benefits.
About 25,000 households received TANF benefits in July, down from more than 63,000 in 2011. Tennessee's average monthly benefit for a family of three is $185, compared with a $262 average for surrounding states.
Under the change proposed by Haslam, Tennessee's monthly benefit would no longer be frozen at 1996 levels. It would instead be set at 20 percent of the "standard of need" calculated each year by the University of Tennessee.
That would bring Tennessee's monthly TANF benefit to $277 for a family of three.