By Associated Press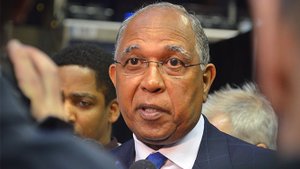 Memphis athletic director Tom Bowen says he and coach Tubby Smith are "extremely optimistic about the future of our program" even though the Tigers' top three scorers this season are all transferring.
Bowen issued a statement Tuesday saying he had met with Smith "at length." Bowen said the rash of transfers "has been difficult to watch, (but) it has not surprised us."
Bowen noted the growing number of transfers nationwide. He asked fans "to be supportive of the process and the program."
Dedric Lawson, K.J. Lawson and Markel Crawford are leaving Memphis after averaging a combined 44.3 points and 22.4 rebounds for the Tigers (19-13) this season. The Lawson brothers announced Monday they were transferring to Kansas.
Smith just finished the first season of a five-year, $15.45 million contract.