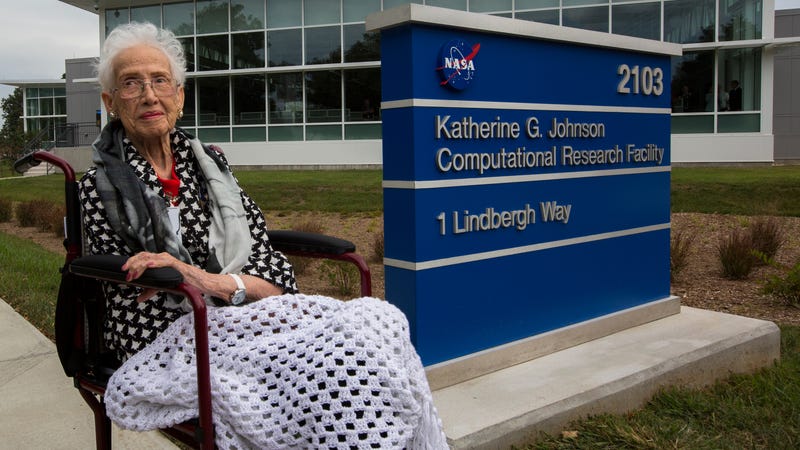 When NASA's Langley Research Center built its newest, state-of-the-art research facility in Hampton, Virginia it was only right that they named it after Katherine Johnson, the NASA engineer and subject of the book and Oscar-nominated film Hidden Figures.
"You want my honest answer? I think they're crazy," the 99-year old math genius said when she heard about the naming of the Katherine G. Johnson Computational Research Facility. The building was dedicated in a ribbon-cutting ceremony on September 22 in a ceremony attended by Virginia Governor Terry McAuliffe, Black Girls Code and the 21st Century Community Learning Centers program.
The $23-million, 37,000-square-foot data center is named after Johnson, who broke the glass ceiling for black women in the space program. In 2015 Johnson was awarded the Presidential Medal of Freedom for her work as a trailblazer in the space program.
When NASA began calculating their orbital missions using electronic computers in 1962, astronauts were wary of the technology. To make sure he would be safe, John Glenn instructed scientists to "get the girl," referring to his trust in the hand calculations by Johnson, NASA's "human computer."
Margot Lee Shetterly, the author of the book that inspired the movie, was the keynote speaker at the event. "Telling your story has been an honor," she said. "You work changed our history and your history has changed our future."