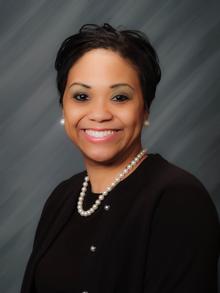 By Nicole Lacey, Special to The New Tri-State Defender
After reading the most recent issue of The New Tri-State Defender, I was pleased that the newspaper has begun coverage of the Memphis Transit Vision initiative, which actively is involving members of the community on their thoughts on what is needed to build a successful public transit system in Memphis.
This initiative – which was recently rolled out – is a partnership between the City of Memphis (through its Memphis 3.0 initiative), Innovate Memphis and MATA. The City of Memphis is planning for its future and needs a vision for transit that reflects the values of the community. Making public transit a priority was a key message from the public during the first phase of Memphis 3.0. This Transit Vision will help clarify what the goals of transit in Memphis should be.
For months, MATA leadership – including Chief Executive Officer Gary Rosenfeld – has spoken about the need to build a more robust public transportation system in the Memphis metropolitan area that meets the needs of our citizens.
After years of service cutbacks, MATA is often seen as being unreliable in our community because the routes do not have as frequent service as they should. MATA is not hiding from this truth.
But, this is a new day.
MATA has consistently indicated that in order to provide a great city like Memphis with great transit, MATA needs several million dollars a year to expand bus service to the proper levels.
That level of investment would expand bus service by over 50 percent, adding more than 200,000 hours of service, and enabling more than three million more rides per year, which effectively enables a rider to go from anywhere in the city within an hour. That is key to being able to provide more than 10,000 additional people per day the opportunity to seek jobs citywide. New funding and new service would increase access to jobs putting 80 percent of Memphis jobs and 70 percent of the residents of Memphis within walking distance of a bus stop.
With this type of financial investment, MATA would become an economic driver for Memphis and a reliable option for our community's transportation needs.
The bottom line is that public transportation – and MATA – most certainly matters in our community.
The work that MATA is actively engaged in directly contradicts Mr. (Tony) Nichelson's perspective that MATA doesn't matter, which also appeared in the most recent issue of The New Tri-State Defender.
When MATA leadership meets with employers to discuss how to move more people from their communities to jobs, we know that public transportation matters.
When MATA leadership meets with college and university officials to discuss how to move more students to more campuses across Shelby County so that they can take advantage of more opportunities to improve their education and skills, we know that public transportation matters.
When MATA leadership routinely meets with members of the Memphis Bus Riders Union and other key stakeholders like State Rep. Barbara Cooper and brought back part of the historic 31 Crosstown this past August to restore service to the New Chicago area, we know that public transportation matters.
When MATA leadership meets with elected officials – local, regionally and nationally – to discuss how to improve frequency and access with all segments of the population including the most vulnerable citizens, we know that public transportation matters.
When MATA leadership makes it an internal priority to assist with the City's MLK50 commemoration by committing to resources for external visual art on MATA buses, as well as meeting with the City and the National Civil Rights Museum executives to explore how we can help tell the story of the civil rights era inside the buses, we know that public transportation matters.
Our main goal is how can we improve MATA, which is why we are actively engaging in the community. We aren't looking backwards anymore. We're looking ahead. Change is on the horizon and I'm happy to be part of it because this city deserves it.
We encourage anyone who wants to be part of the future of public transportation in Memphis, to take a few minutes to click on this link to complete a short survey: http://www.memphis3point0.com/resources-data