Shelby County Health Department COVID-19 Daily Update: April 6
Shelby County had 789 confirmed COVID-19 cases as of Sunday at 10 a.m. The total number of deaths in Shelby County attributed to COVID-19 was 13.
---
Tennessee man charged with violating coronavirus order
(AP) — A 28-year-old Memphis man has been charged with violating the governor's stay-at-home coronavirus order after a confrontation with officers at a birthday party.
Jeremial Lee also was charged Saturday with disorderly conduct, marijuana possession and a possessing a gun without a permit, Memphis police said in an affidavit.
Officers responded to a call of shots being fired Saturday evening and found a large crowd gathered for the party in spite of the Republican governor's order to avoid gatherings of 10 people or more.
Jeremial Lee "became upset because of being told to leave" and threatened an officer, the affidavit said.
Another officer found a gun and what appeared to be marijuana in Lee's possession, police said. Lee did not have a gun permit with him, police said.
Jeremial Lee was arrested and released on his own recognizance. His arraignment is pending.
Gov. Bill Lee's guidance to law enforcement on carrying out the order says officers should first seek to educate, then warn, then give the opportunity to comply, and if needed, take further steps including charging violators with a misdemeanor.
The emergency order law is punishable by up to 11 months and 29 days in jail.
(Follow AP coverage of the virus outbreak at https://apnews.com/VirusOutbreak and https://apnews.com/UnderstandingtheOutbreak.)
---
AllMemphis, SCS team to provide literacy lessons on C19TV
ALLMemphis and Shelby County Schools (SCS) have joined forces to provide high-quality multisensory foundational literacy lessons to kindergarteners, first-graders, and second-graders on C19TV while schools are closed due to the COVID-19 pandemic.
ALLMemphis will provide three lessons per day, one appropriate for each grade, which will air every Monday through Wednesday. Kindergarten lessons will air each day at 8 a.m.; first-grade lessons at 9 a.m.; and second-grade lessons at noon.
The televised reading lessons began on March 30 and will continue until schools reopen.
ALLMemphis, a nonprofit organization that trains teachers and literacy coaches using its research-based, data-driven approach to reading instruction, had already begun offering its signature literacy lessons online via its Facebook page in response to local school closures.
"We are pleased to work with ALLMemphis to add these televised lessons to the remote-learning options available to our students and families," said Shelby County Schools (SCS) Supt. Dr. Joris M. Ray.
"While our schools are closed, it's very important that students continue to participate in learning activities so they don't fall behind.  We are happy to be able to add the ALLMemphis lessons to our growing list of instructional resources that can be accessed easily from home."
Dr. Krista Johnson, executive director of ALLMemphis, said the nonprofit was founded in 2017 to "address inequity in access to language and literacy instruction, and we remain deeply committed to educational equity during this uncertain and unprecedented time. …
"By working with SCS, we are able to reach students who don't have access to a computer or the Internet and continue our mission to make previously exclusive reading instruction methods available to every child in our community."
---
U.S. 'wasted' months before preparing for virus pandemic
WASHINGTON (AP) — After the first alarms sounded in early January that an outbreak of a novel coronavirus in China might ignite a global pandemic, the Trump administration squandered nearly two months that could have been used to bolster the federal stockpile of critically needed medical supplies and equipment.
A review of federal purchasing contracts by The Associated Press shows federal agencies largely waited until mid-March to begin placing bulk orders of N95 respirator masks, mechanical ventilators and other equipment needed by front-line health care workers.
By that time, hospitals in several states were treating thousands of infected patients without adequate equipment and were pleading for shipments from the Strategic National Stockpile. READ MORE
---
Cardi B Donates To NYC Medical Professionals Amid Coronavirus Pandemic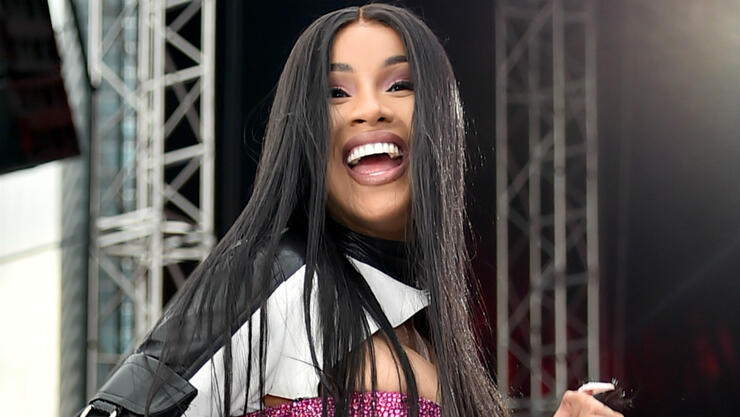 Cardi B is giving back to those on the frontlines of the ongoing coronavirus pandemic.
According to TMZ, the "Bodak Yellow" rapper donated 20,000 bottles of OWYN — a plant-based, vegan meal supplement drink — to New York City-area hospitals for their medical staff and ambulance crews. A source told the outlet that "she wanted to help the workers who, in most cases, don't even get a chance to eat during their shifts."
As fans know, Cardi was recently hospitalized for a nasty stomach bug that caused her to drop six pounds in just a few days. However, she assured fans earlier this week that it was not COVID-19 related and she's back home recovering. READ MORE