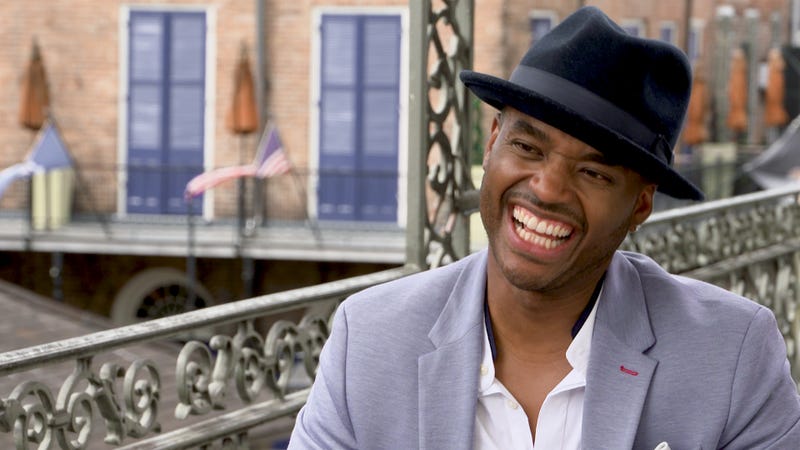 Say, baby, what if I told you Love Jones is 20 years old? Would you do your Googles to prove me wrong because Love Jones just came out yesterday, Larenz Tate and Nia Long still look the same, and you feel old? Yeah … same. I did my own Googles to make sure because I didn't believe it. But it's true: Love Jones was released by New Line Cinema on March 14, 1997.
Guess what else? The poetic Renaissance brother, Darius Lovehall, played by the going-to-be-handsome-his-entire-life Larenz Tate, is 41 years old. We're all aware that black don't crack, and obviously Tate's hasn't, and won't. But geez! It's been 20 years since we swooned over Darius and Nina's love.
I sat down with Tate as he promoted his latest, Girls Trip, in steamy New Orleans to ask him for one huge favor: Could you please recite just a little bit of "Brother to the Night" for me? He did. Watch it in the video above and try not to giggle like a schoolgirl.