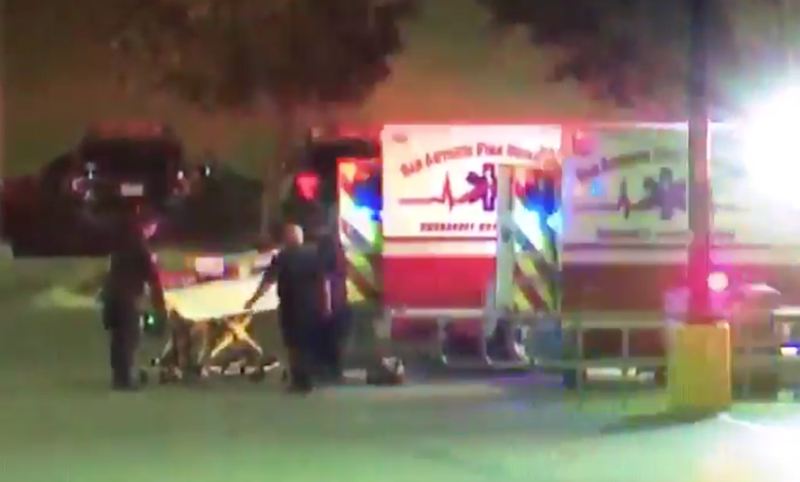 Emergency responders found eight people dead in the back of a semi-trailer at a Walmart in San Antonio, Texas, early Sunday morning, the victims of what looks to be a human trafficking operation gone horribly wrong.
CNN reports that a man from the truck went into the Walmart to ask for water, and an employee from the store then called police to conduct a welfare check.
At about 12:30 a.m. firefighters responded and pronounced eight people dead on the scene.
According to USA Today, there were possibly dozens of other people in the truck, which didn't have a working air conditioning system despite temperatures that topped 100 degrees.
Twenty more people were transported to hospitals with life-threatening injuries, and another eight had non-life-threatening injuries.
The driver of the truck has been arrested.
San Antonio Police Chief William McManus said that the situation was "a human trafficking crime."
He said the people in the trailer would be reviewed by ICE agents to determine their immigration status and that there could be more arrests.
"The driver and whoever else we find is involved in this will be facing state and federal charges," McManus said.
He also said that such discoveries are not uncommon.
"Fortunately, we came across this one and fortunately there are people who survived but this happens all the time," he said. "You can see that it happens late at night under darkness because they don't want to be discovered."
Read more at CNN and USA Today.