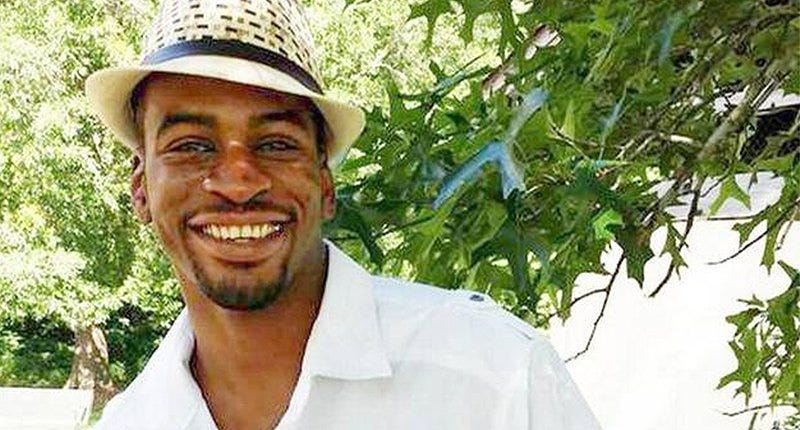 Two days after family members of Willard Scott Jr. gathered in Durham County, N.C., to demand answers in the shooting death of their loved one, an autopsy report has been released showing the motorist was shot in the back by a North Carolina highway patrolman.
Scott, 31, was shot and killed Feb. 12 after Trooper Jeremy Mathis attempted to pull him over for driving erratically, Indy Week reports. A car chase ensued, before Scott got out of the car and began to run. Mathis chased Scott on foot before firing his weapon.
The autopsy shows that Scott was shot in his left lower back and the right buttock, and suffered "a major aortic injury with massive blood loss," resulting in him dying during an operation.
Previous reports on the encounter called it an "armed confrontation." A gun that did not belong to the Highway Patrol was found at the scene, but details surrounding the confrontation have been murky at best.
The Durham NAACP, speaking out on behalf of Scott's family, said that the realization that Scott was shot in the back confirms "our worst fears."
"While today's autopsy provides us with some answers about what happened the evening that NC Highway Patrolman Jeremy Mathis killed Willard Scott, the answers lead to even more questions," an NAACP statement read.
The family is continuing to call for a more thorough and transparent investigation, asking for the release of any video, audio or other documents to the family, as well as for the state Highway Patrol to train its troopers in de-escalation.
"We must have accountability of the actions of law-enforcement officers," the statement adds. "Accountability is the only way to stop these killings all across the country. As long as officers are being let off the hook in each case, the next officer will think they can get away with it too."
Read more at Indy Week.