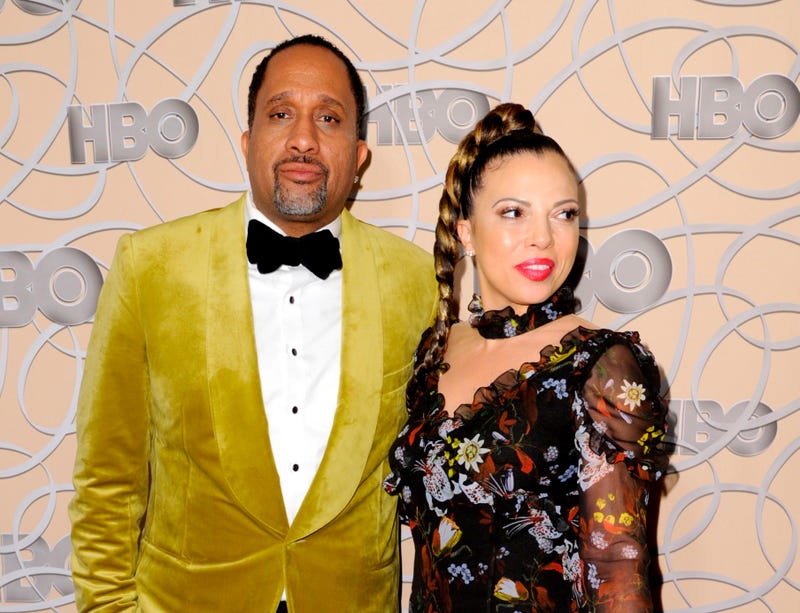 Kenya and Rainbow Barris, alumni of Clark Atlanta University, donated $1 million to the instituion, according to a statement from the university. Named the Kenya and Rainbow Barris Annual Scholarship Award, half of the money will support students pursuing majors in mass-media arts and the remaining half will go to students majoring in biology.
The couple are 1996 graduates of Clark Atlanta. Kenya, the creator of the hit TV show Black-ish, majored in mass media arts and Rainbow, who is the inspiration for Tracee Ellis Ross' character on the show, earned a degree in biology.
Here is what the school had to say about its two outstanding alums:
Mr. Barris has lifted his powerful voice in the entertainment industry to explore issues of classism and racism in creative and humorous ways," said Dr. Ronald A. Johnson, president of Clark Atlanta University. "In giving back to their alma mater, he has again used his powerful voice to articulate the importance of supporting this beloved institution that is giving our students the skills and confidence to find and lift their own voices in the field of their choice."

Rainbow Barris, who is also a 1996 graduate of CAU with a degree in biology, is a board-certified anesthesiologist and has worked for a major hospital group in Los Angeles for the past six years. She has recently decided to devote herself fulltime to raising the couple's six children.
Clark honored Kenya with an honorary doctorate during its commencement ceremony last week.
May the black excellence continue.