A.J DUGGER III AND COLE BRADLEY, High Ground News
According to the Mid-South Transplant Foundation, there are approximately 4,000 Mid-Southerners in need of an organ transplant.
In Tennessee, African Americans represent 17.% of deceased donors and 10.6% of living donors but 49% of patients waiting for a transplant.
That disparity matters.
While race is not a factor in matching organs to those in need, matching is based on tissue and blood types. Certain blood and tissue types are more prevalent in certain populations. Patients have a better chance at finding a match if there are more donors of their race or ethnicity.
"We recently had an 8 year-old who received a heart transplant. You never know who may need an organ," said Tamara Pate, the transplant foundation's community relations coordinator.
On February 7, the foundation will host an event to raise awareness of the need for organ donation among black Memphians. Attendees can expect games, food, music, video presentations, and a panel discussion.
"A Family Affair" will begin at 7 p.m. at 4122 Barton Drive in Whitehaven. Event partners include Hope City Church and Alpha Phi Alpha Fraternity. Twana Coleman of WLOK Radio will emcee.
The event is open to anyone, but conversations will center the needs of black donors and transplant recipients.
"We're going to be passing out information," said Hope City's Pastor Shedrick Heard. "Come learn more and get knowledge of what organ donation is and why you should do it."
"Once you're gone you're not gonna need it anymore anyway, so you might as well be a blessing to someone else that may need what you have," said Heard, who is a registered organ donor.
HEROES LIVE FOREVER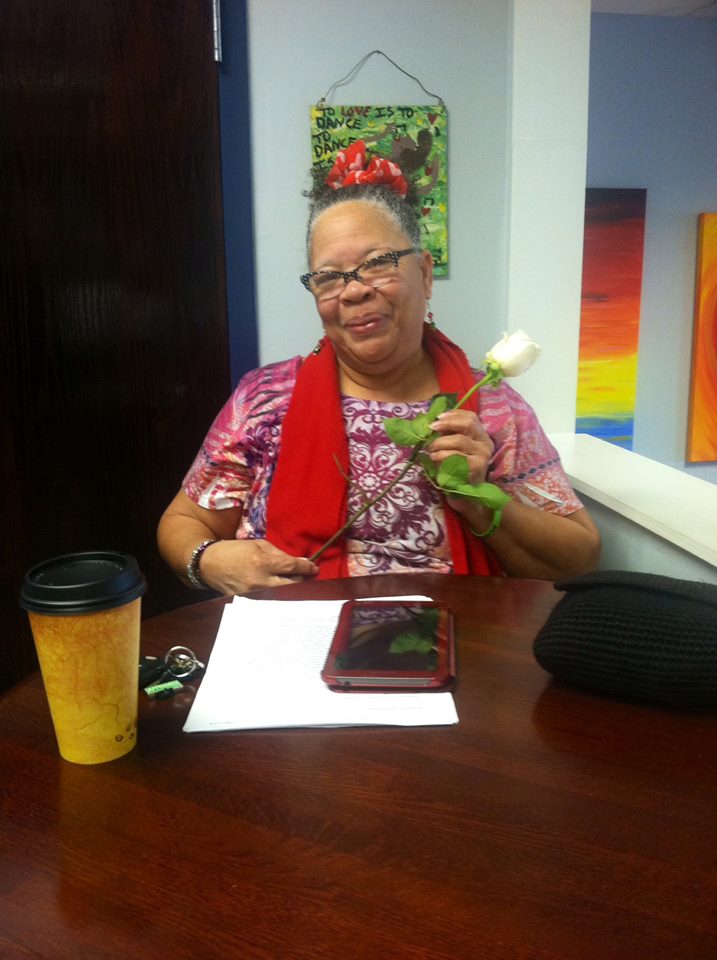 Uptown resident Barbara Edmund knows all too well the profound joy and tragedy of organ donation. Her son, Reginald Mercer IV, was killed in a car accident at just 26 years-old.
Edmund made the decision to donate his organs. As a result, five people are alive and thriving.
"My son lives on through all of those people," said Edmond. "It's a good thing to let people know that something good can come out of a tragic incident."
Edmond has met and keeps in touch with most of the five. She calls them each by the organ they received.
"The heart lives in Batesville, Mississippi. She's in her 30's," said Edmond. "I met the right kidney. He's in his 60's and lives in West Memphis, Arkansas."
The man that received Mercer's liver is also in his 30's and lives in Austin, Texas. He's had two children since his transplant and named his daughter after Mercer. He sends Edmond pictures, emails, and text message.
"It makes your family bigger," said Edmond. "They don't have to say thank you or have any contact with me, but they do. They're truly grateful that they had a second chance because all of them were on the brink of death. I can't imagine someone saying, 'Friday is your last day.'"
Edmond said the decision to donate her son's organs was not difficult.
"It was the right thing to do," she said. "He was brain dead, but the rest of his body was fine. He couldn't use his organs anymore."
After seeing the legacy her son left behind, Edmond is now a registered organ donor.
YOU DON'T HAVE TO WAIT TO DONATE?
Heard is co-hosting "A Family Affair" along with Anthony Sledge, who is president of the local Alpha Delta Lambda chapter of Alpha Phi Alpha.
Sledge is also in need of a kidney transplant.
"The information is not there," said Sledge. "[People] have a fear of donation and don't know that you can live with one kidney."
Living donors can donate a kidney, portion of the liver, and other organs in rarer case.
The Organ Procurement and Transplantation Network offers yearly transplant records since 1988. That year, black Tennesseans represented 22.6% of the state's living donors. By 1993, they reached 25.9%. But in the late-1990s, the number of black living donors began to drop.
By 2019, black Tennesseans represented just 10.6% of living donors.
Sledge developed kidney failure after years of treating his diabetes and high blood pressure. African Americans have the highest rates of diabetes and high blood pressure of any racial or ethnic group in the U.S. with the exception of Native Americans.
Overall, black Tennesseans, both living and deceased, donate their organs at slightly higher rates than the national average for black donors. Deceased donation has slowly but steadily increased since 1988.
FACT AND FICTION
One of the biggest factors contributing to fewer African American donors is the lack of accurate and accessible information.
Awareness campaigns and events targeted specifically to black communities, like the February 7 event, are proven ways to correct misconceptions and increase donations.
In the early 1980s, Howard University professor and transplant surgeon Clive Callender created an awareness and donor registration campaign with messaging specific to black donors. He recruited black organ recipients and those still waiting as spokespersons.
The results were astounding.
In 1978, only 10% of black residents in the Washington D.C. area were registered organ donors. Fifteen years later, that number had skyrocketed to 51%.
"It's so important to be able to share [the stories of] the lives that we can save," said Sledge. "When we share this information, the fear of transferring donations won't be so scary to people."
Callender's campaign started with a $500 grant to study why African Americans have lower rates of organ donation. He and his colleague found five primary barriers:
lack of awareness of the need for donation among Black donors
fear of violating religious beliefs
deep and well-earned distrust of the medical establishment
concern that doctors would let them die to take their organs
concern their organs were only intended for white recipients
A potential donor's current state of health is also a key concern.
"Many people think that because of their age or weight or because of their current health status that they're not eligible for donation," said Pate. "That's not true. There are many tests that are run to test your organs to see if they're viable."