By Associated Press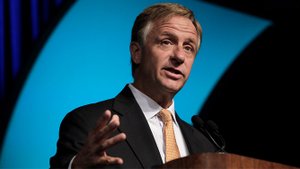 Republican Gov. Bill Haslam says his administration won't make a bid to reshape Tennessee's sentencing laws this year.
Haslam told a Republican gathering in Nashville on Monday that he will likely make a criminal justice overhaul a priority next year, in what will be his last legislative session before leaving office.
The governor said his office doesn't have the staffing capacity to take on sentencing issues while also pushing for an ambitious transportation plan this session that includes an effort to raise the state's gasoline tax for the first time since 1989.
Haslam says his legislative staff has their hands full dealing with the governor's own agenda and will also have to tackle other bills as they're introduced by lawmakers. In the governor's words: "It's strictly a capacity issue."