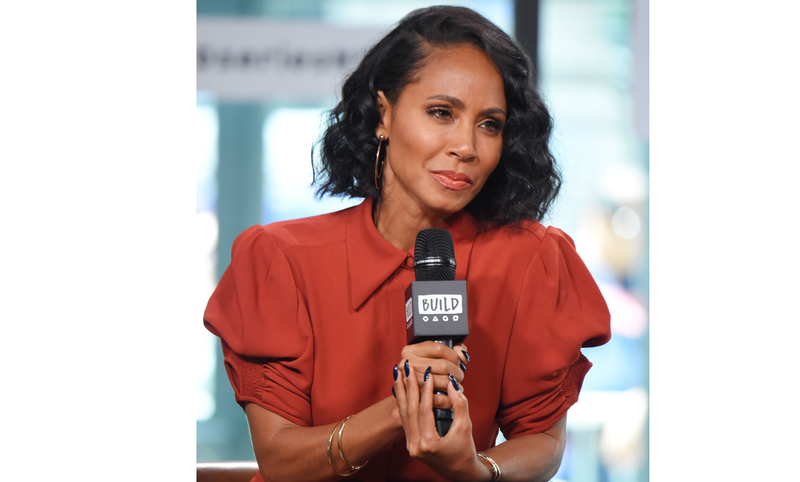 Tiffany Haddish was far and away 2017's breakout comedy star, drawing tears of laughter from moviegoers across the country as part of the outstanding ensemble of Girls Trip. Yet as presenters read out the names of Golden Globes nominees Monday, Haddish's name never came up. It was a glaring omission that riled movie lovers and industry reporters alike.
On Monday afternoon, after the Golden Globes were announced, Haddish's co-star Jada Pinkett Smith hinted on Twitter that she had some issues with Haddish's snub, but she declined to expound. On Tuesday, Pinkett Smith went in.
"I'm not upset about @TiffanyHaddish or @GirlsTripMovie not getting a nom," Pinkett Smith wrote in a Twitter thread Tuesday afternoon, "I'm discouraged about the fact that the Hollywood Foreign Press/@goldenglobes wouldn't even WATCH the movie."
"Girls Trip was one of the most successful films this summer and Tiff was hands down the funniest person on screen in 2017 and we couldn't get eyes on the film or a press conference," she continued. "How could a nom happen and how much more critical acclaim must a movie have to simply get a screening?"
Pinkett Smith hit the nail right on its proverbial head here. Most film lovers can accept (however begrudgingly) that their fave isn't nominated—there are a limited number of slots, and certain categories are notoriously difficult to crack. The issue is which movies and performances get seriously considered.
This is a point Vanity Fair brought up in a recent article about the Golden Globes' snubs."The fact that both Haddish and Girls Trip at large were shut out continues a troubling awards-season tendency—that of ignoring black art that doesn't center on suffering," writes Yohana Desta.
The article also pointed out the glaring omission of Kumail Nanjiani's The Big Sick—a true romantic comedy that had been met with wide critical acclaim—which had been shut out of the best comedy/musical motion-picture category for … The Greatest Showman?
Regarding her criticism, Pinkett Smith continued that the point wasn't to shame Hollywood but to note that the industry must expand "its concepts of race, gender equality and inclusion in regard to its perceptions of art across the board."
"The fact that the brilliance of The Big Sick went unnoticed and the fact that one of the most prolific films of the year Get Out is considered a comedy … illuminates the depths of the sunken place … for real," she wrote.