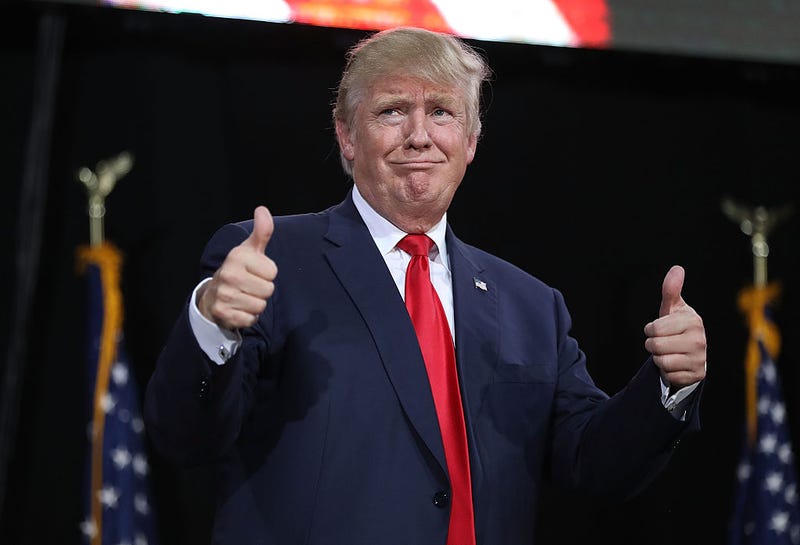 Like most things in TrumPutin's administration, even the president's handshake is really weird. Instead of a normal greeting in which an adult orange-faced man merely shakes a person's hand, the president does this really obnoxious handshake arm-wrestling move wherein he starts with a normal shake and then tugs the shit out of the person. The handshake has become one of the highlights of the president's meetings with heads of state because it's so awkward that it's interesting to see how they react.
The most egregious violations of the TrumPutin shake may have been the one he gave his own vice president, Mike Pence, since he damn near killed the man.
TrumPutin has also been known to include a hand pat and then a pull, as seen in the video below:
But it seems that one president may have thwarted TrumPutin's shake and yank with a yank of his own. On Tuesday, President of Tajikistan Emomali Rahmon met with President TrumPutin, and he was not here for the bullshit.
Several folks rushed to Twitter to point out that President TrumPutin may have lost this tug of war.