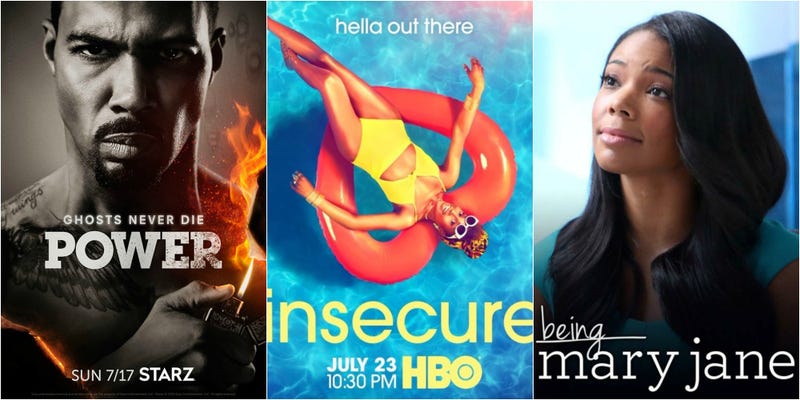 This is Unpopular Opinions, a weekly romp through our staff's personal Slack conversations that boldly reveal scandalous opinions that many would deem unpopular. So, basically, it's a conversation that proclaims: We schaid what we schaid.

It all started in a Slack conversation. Someone (who wishes to remain nameless) from our Jezebel family admitted: "I have to confess. I don't like Insecure." What did that person do that for?! Immediately everyone in the Slack room started responding. First up, were some of the core team members from The Root:
Someone from The Root: I never have. So you're not alone.
And then i09's Evan Narcisse joined in: I mentioned to a friend awhile back that I've never seen a single ep of Queen Sugar, and he was like, "You don't have to! We got options!"
From there, the conversation turned into a bold discussion centered on unpopular opinions about TV shows that we should like but are either bored by, uninterested in, or just can't get into at all. These shows are all very popular, like Insecure, Queen Sugar, Game of Thrones, Power and more.
Danielle Belton: I love Queen Sugar, but it is basically just a really well done family soap opera.
Someone from The Root: I love Queen Sugar but it's too black for mainstream lol.
Danielle Young: Queen Sugar is so black!
The conversation turned to the beauty of Queen Sugar but the inherent blackness that keeps it from crossing over into mainstream. And then there was the Game of Thrones slander from yours truly. I do not watch it. Go ahead, be mad, roll your eyes. But I'm not alone in this unpopular opinion.
Someone from The Root:GOT is garbage.
But our managing editor, Danielle Belton, was not going to let that person get away with that.
Danielle Belton: You don't even watch Game of Thrones! How do you know it's garbage!
Don't worry guys! I know that person has seen one-and-a-half episodes. That is one-and-a-half more than me.
Danielle Young: My eyes glaze over when I try.
Surprisingly, most of the people in the Slack room agreed. They're not here for Game of Thrones. And then, I mentioned a show that I do watch, Claws. I prepared myself for the backlash, but I was met with mutuality from the women of Jezebel, who also think Claws is hilarious.
Someone from The Root: I just found out Claws wasn't a comedy … so maybe I'll watch it now.
Danielle Young: Claws is like How to Get Away With Murder meets Steel Magnolia.
The Root's video editor, P.J. Rickards, is the king of the unpopular opinion and claimed that not only is Claws wack, but that so is Power. Belton made it known that Power is damn good TV, while everyone else was like, meh.
Christina Blacken: And yes, Power is all the way wack. I don't get why that show gets a pass. It's shitty acting and a soap opera.
Danielle Belton: But the shitty acting is one of the best parts.
Someone from Jezebel: It's not as bad as Scandal.
Christina Blacken: People try to convince themselves that Power is so bad that it's good. Naw. Issa no from me. I tried too hard and I hate that damn show.
Another person who wants to remain nameless: But then you have the incredible Joe Morton! Who is that compelling on Power?
Danielle Young: Tariq! LOL!
Someone from Jezebel: Kerry Washington just graduated from acting school when she stepped on the Scandal set.
P.J. Rickards: She does the same face no matter what.
We all determined that Power has way too many sex scenes, and you know what? So does Insecure, but personally, I am not mad at Lawrence's many, many strokes. I'm also not mad at Being Mary Jane the way most black folks seem to be.
Danielle Young: I love Being Mary Jane. Fight me. Even this shitty season.
Oh, and they did.
Someone from Jezebel: I feel like her character … always needs a good black girlfriend. To get her all the way together. OMG, Mary Jane has no black friends. See, that's her problem right there. Case closed.
Christina Blacken: Haha, damn. That's true. I feel like Mary Jane is Gabrielle Union. It's not even a character, just her being herself.
Everyone chimed in in agreement. Everyone except me. Mary Jane is not Gabrielle Union in my humble, and very unpopular, opinion. I've said it once and I'll say it again … fight me.
What TV shows do you hate that everyone else loves? What TV shows do you actually like? Sound off in the comments!