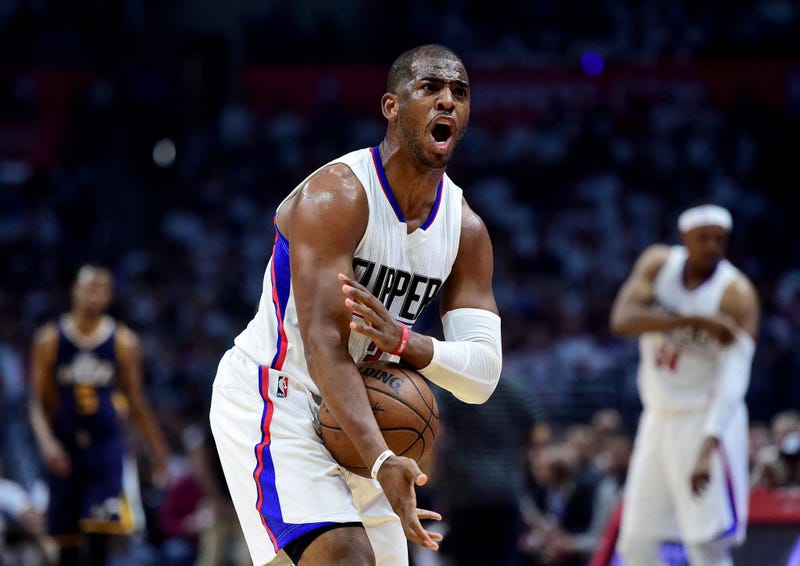 This NBA season and the next could be the making of the mega teams. In a blockbuster trade announced Wednesday Chris Paul is leaving the Los Angeles Clippers to join forces with James Harden and the Houston Rockets.
According to ESPN, the Rockets will send Sam Dekker, Patrick Beverley, and Lou Williams to the Clippers for the All-Star guard. While many may balk at the trade, the Clippers had to make the move now in order to get something for Paul who was set to become a free agent.
This is the first big NBA trade, in a season of several highly anticipated moves to try and take on the talent heavy NBA champion Golden State Warriors, who last season acquired superstar Kevin Durant.
According to ESPN:
Paul, 32, individually has met every expectation since the Clippers acquired him in a 2011 trade with New Orleans.

Since the deal, he's made First-Team All-NBA three times, Second-Team All-NBA two times and First-Team All-Defensive five times. He's averaged 18.7 points, 9.8 assists and 2.4 steals over the six seasons.

But the Clippers' shortcoming during that span has been playoff success. Despite stars like Paul, Blake Griffin and DeAndre Jordan, as well as the addition in 2013 of Doc Rivers as coach, Los Angeles hasn't made it out of the second round in the last six seasons, and lost in the first round each of the last two years.
Read more at ESPN.