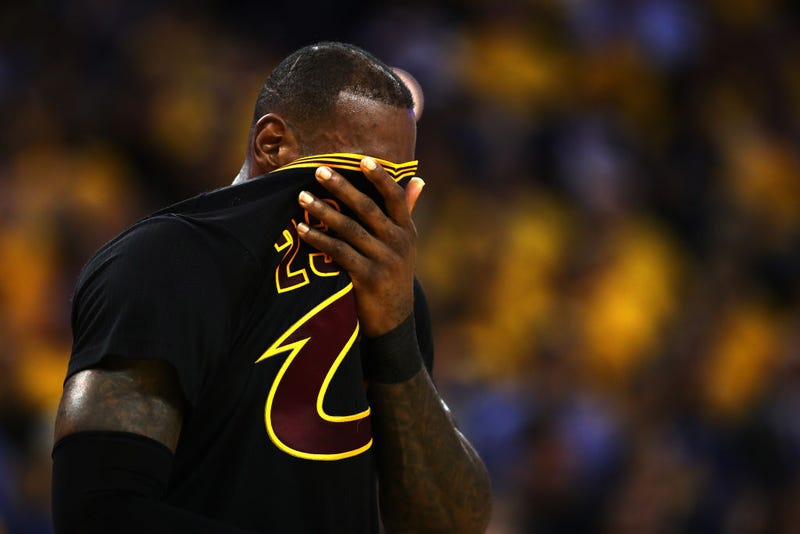 On Monday, LeBron James and the Cleveland Cavaliers watched as the Golden State Warriors were crowned NBA champions. And now LeBron James has finally said goodbye to the struggle with his receding hairline.
A video making the rounds on social media Wednesday shows a bald LeBron fully accepting his deficient hairline.
It's been a tough fight for LeBron and his hairline.
There was the denial Bigen phase, in which LeBron was out here spray-painting hair on his head.
Then there was the high-headband phase:
Then there was acceptance:
In the chase to be better than Michael Jordan, LeBron has officially entered the bald-head stage of his career, which could be really scary.