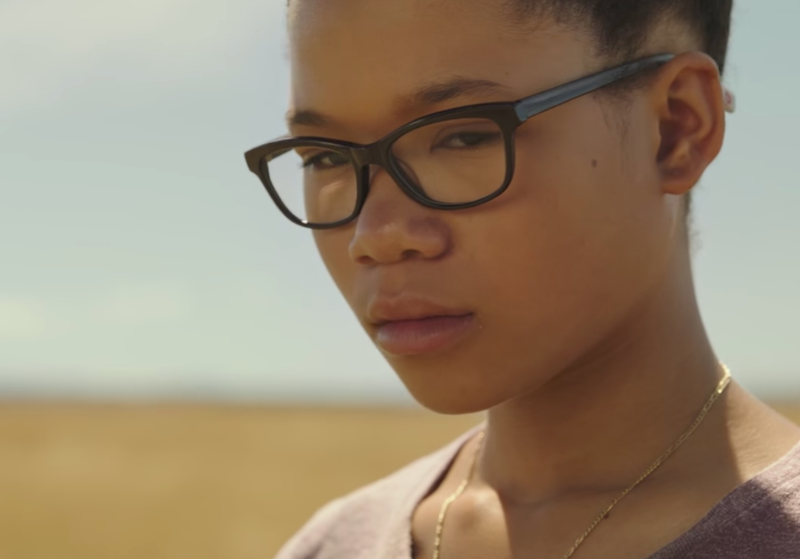 Around here in Nerdlandia (them more than me), we love comic books, Marvel reboots and some other weird shit. I myself am more into classic sci-fi and fantasy on the geekdom spectrum. Harry Potter. Lord of the Rings. Star Wars. So when I saw the trailer for Disney's big screen adaptation of Madeleine L'Engle's science fantasy standard, A Wrinkle in Time, I was mystified, mesmerized and smiling from ear to ear.
Director Ava Duvernay, who actually turned down the chance to direct Black Panther, obviously had other plans, as evidenced by the trailer drop of Disney's Wrinkle on Saturday. With the words, "The universe is open wide. For all of us," DuVernay's dark, eerie shots channel Octavia, Rowling and Disney's block busting budget to serve up some fiery witchy delight.
Wrinkle, due in March 2018, has all the cool people including crying whiteboy Chris Pine (side note: don't let them meme you to death Chris—Glory was tear worthy!), Mother Oracle Oprah Winfrey, looking like a new millennial Wiz; Reese Witherspoon, Gugu Mbatha-Raw, Mindy Kaling. And of course my main man who gets dumb with it Zach Galifianakis (whose name I still cannot pronounce — take that Onion!)
But it is 14-year-old Storm Reid, who made her film debut in 12 Years a Slave, in the role of Meg Murry, who is revolutionary. Young Storm is about to debut a star-making role, giving little black girls everywhere, hell girls everywhere, life and a heroine who full of valor and grit (or strength courage and wisdom in IndiaArie parlance); set to save the world. When Oprah commands, "Be a warrior," Storm's Meg replies, "I'll try" (but you know she will!)
A LITTLE BLACK GIRL STARS IN A FANTASTICAL MOVIE, and I rack my brain to see if we've seen her before. Is she the first one? Our shining black Hermione? Or a Rae from Hunger Games in a starring role? The words 'where have you been all my life' have never meant so much. I didn't even know how much I needed her until I saw her.
What I know for sure is that with Black Panther is expected to drop in mid-February and Wrinkle a few weeks later, this winter, I don't know if you will be able to get us out of theaters. The universe may implode from all the that black imaginative power and pretty.
Or maybe it'll just bust wide open. Shall we?